After many months of hard work, the BIG 2.0 update to Little Digits, our innovative finger counting app, is finally here! 🎉
Rebuilt from ground up, every part of the code is new, along with much improved animated numbers that respond to your touch. For the first time ever, many languages available to choose from.
NEW
- All new number character animations
- Learn to count in many different languages
- New game modes
- Difficulty that adapts to progress
IMPROVED
- Clearer feedback of correct and incorrect answers
- Visible touch points underneath fingers
- Record your own voice fixes
- New icon
- Works with iOS 11
FOR SCHOOLS
The app is discounted by 50% if you purchase it from Apple via the Volume Purchase Programme for Education (20 copies or more).
New languages...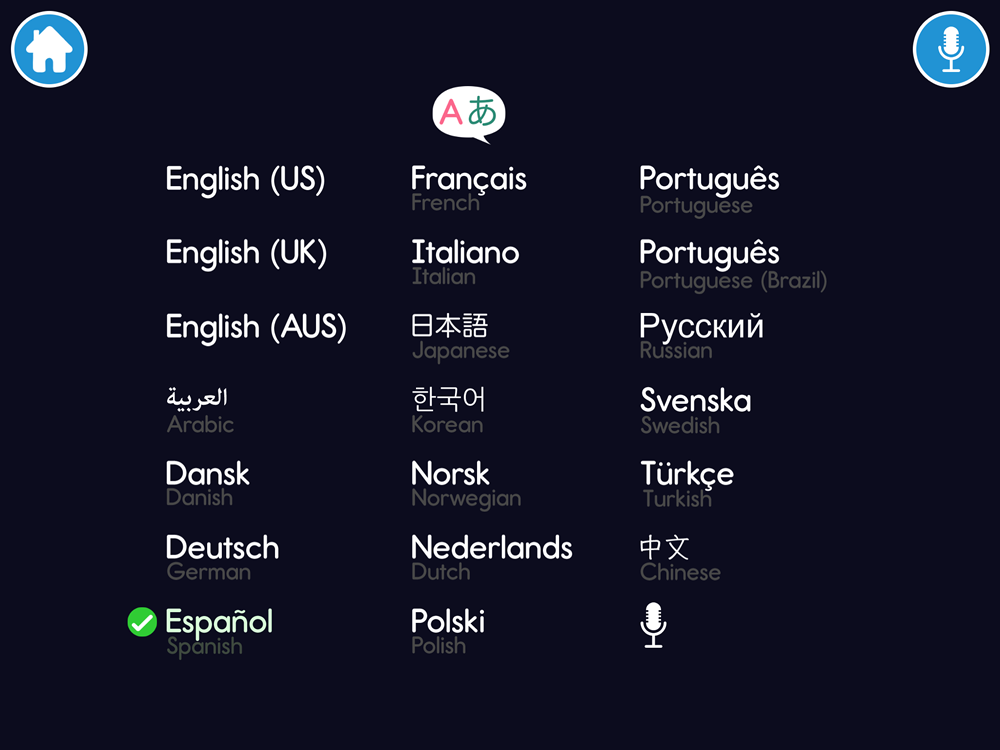 Recording feature improved...