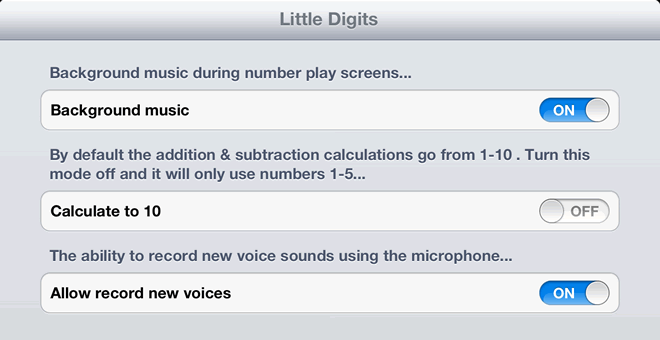 Little Digits has just been updated to version 1.02, adding some settings to the app...
- Background music can now be muted on play screens to help with concentration.
- Difficulty setting, you can now limit the answer for sums to 5 (the default is 1-10).
- Record lock, you can now record your own voices, then lock it so no changes can be made.
We need your reviews!
If you like Little Digits, please leave a review on the App Store.
Got a problem or suggestion?
Please visit our support page.