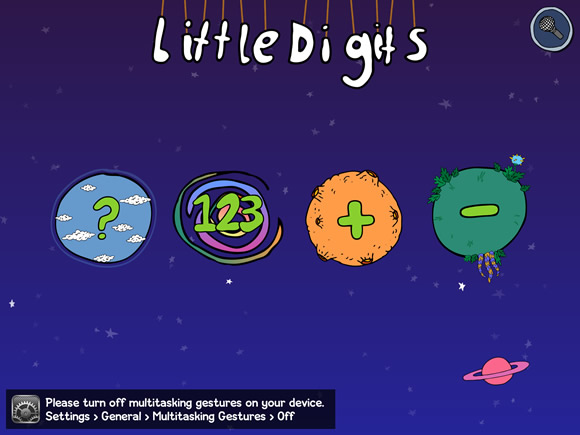 Little Digits has now updated to version 1.03. As an app that uses 10 fingers, you must turn off the multitasking gestures on your iPad, as 4 or more fingers will make the app close, switching you back to the home screen or another app.  This is a setting within iOS, beyond a developers control.
Although this instruction was within the app description & about screen, it wasn't clear enough. You now see the above message once when the app starts, and every time you trigger the multitasking gesture.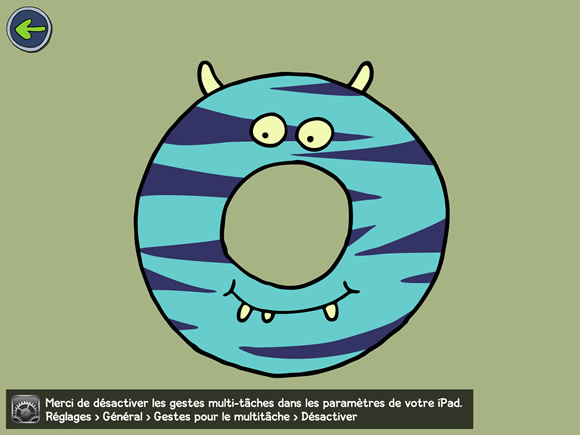 This instruction has also been translated into 20 languages, as well as the settings for the app, as shown below.
So please update your app and leave a positive review on the app store.