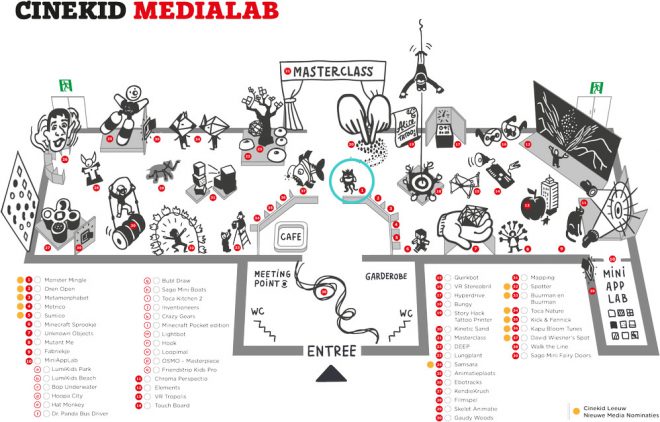 I'm very happy that Monster Mingle has been nominated for Best New Media Production 2015 at Cinekid. I'm honoured as Cinekid is a fantastic festival for kids and conference.
"All nominated productions will be shown during the Cinekid Festival, starting on thursday the 15th of October, in the MediaLab! Out of the 12 nominees the jury will choose one overall winner. During the entire festival, children can vote for all the projects shown in the MediaLab. The project with the most votes will win the Public Prize. During the award ceremony on the 22nd of October, Cinekid will announce the winners."
See the MediaLab map above to play with Monster Mingle. See you in Amsterdam!
Update:
Sadly Monster Mingle didn't win the award, but kids had a great time playing with the app in the MediaLab...