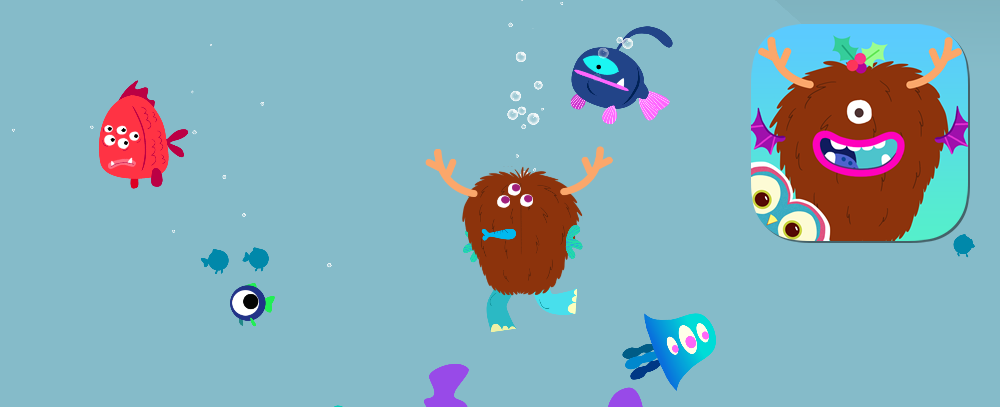 A Christmas update to Monster Mingle is out now on the App Store, Google Play and Amazon.
I've been really busy this year making a project for children in Alaska, so this app update is about 3 weeks late. This is just a free last minute update for fans of the game to play this holiday.
The update includes some snowy scenery, new body parts and Christmas surprises.

Look out for the new icon:
As always, any reviews on the App Store are greatly appreciated.