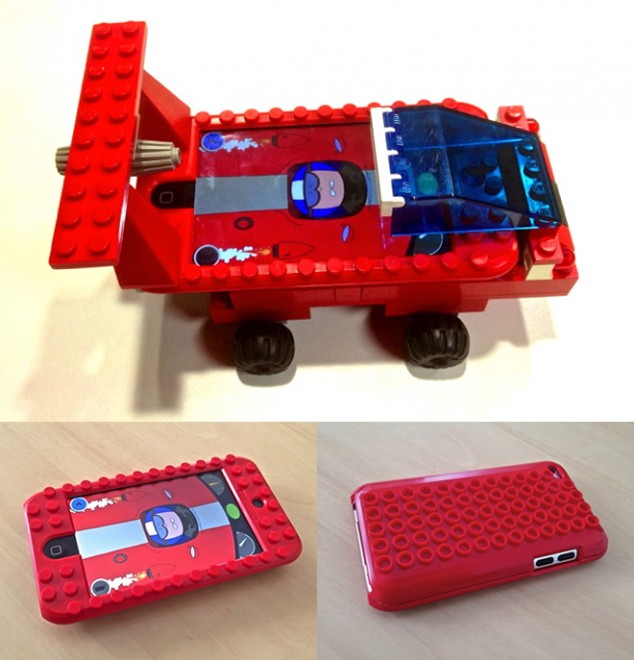 (image courtesy of Appcessories blog)
I had been playing with a prototype they sent to me, but now Tinkerbrick, a Lego brick compatible case for iPod Touch, has been officially released. You can get them on Amazon US.
As the Appcessories blog pointed out, it is the perfect accessory to our app Makego.